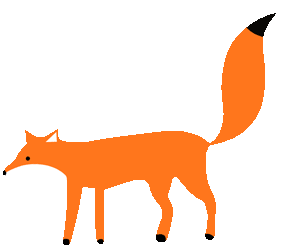 Hardys Ride
7th April 2019
2 days before the ride we were sitting at home, watching the rain coming down, having done virtually no marking and wondering how we were going to be ready. We had also been ably assisted by my 9-month-old grandson who while lovely and cute, was not exactly helping progress although he liked the orange ribbons very much. Fortunately, Saturday was a lovely day and by some miracle all was nearly ready by the end of the day.
After a reasonably sleepless night Sunday dawned – no fog but biting cold wind and no sign of Saturday's sun. I went up on the Ridgeway to put the signs out at 6am and they all promptly blew over as fast I put them up. After securing them with string I went back to the venue to start meeting stewards etc and then the trail bikers rang to say the route above the cricket pitch had loose cows. All week said cows were safely secured behind an electric fence. Having dispatched stewards to deal with that as far as possible, the first competitors were ready to start.
So, what makes a successful ride?
Competitors prepared to forgive things that may not be perfect

Helpful kind but fair vets

Efficient key personnel

Trail bikers and Raynet

Daughter to keep me calm when things don't go quite to plan

Partner prepared to man a gate all day with no car or shelter

Stewards who don't mind being redirected

People who cope with the odd incidents as they happen

Easter Eggs (donated by my co-organiser's partner)

People stepping up to new jobs very efficiently

Having Stevie Martin and Liz Hinings on your team

Caterers supplying yummy Hot Chocolate when the cold is intense

Shanti providing lovely video

Backing from EGB who are always prompt in their support
Well Hardy's ride 2019 had all of these and more. Thank you so much all of you, competitors, volunteers, professionals. Without you there would be no ride at all. I think it went well and there were lots of smiley faces and lots of lovely post- ride comments. It is pretty scary watching riders depart, hoping they return having had a lovely time. Receiving nice comments makes it all worthwhile.
The main results have been published and many congratulations to the winners of awards. However, it is all of you competing and having a good time on such a variety of horses that is the essence of Endurance and really makes the day.
New for next year – going to try and find crewing field to relieve congestion on the narrow roads.
Thank you everybody. Shanti's video is attached thank you Shanti.
Hardys Ride
8th April 2017
Hardy's Ride Report 2017 By Liz Ashmead
8th April 2017
Well it's over for another year …… rather sad really. Lovely picture is courtesy of Dorset photo event - www.dorsetphotoevent.co.uk and shows Karen Jones and Treasured Moonbeam and Bridehead House as featured in Broadchurch!
​
The weather gods really smiled on us which made it all a lot more enjoyable and this was matched by lots of smiley faces among riders and helpers alike. Thanks are due to so many – to all the helpers who gave unstintingly of their time to allow the event to take place; to the vets who were unfailingly helpful to all the competitors; to the catering van for keeping us all refreshed; to the officials who did their jobs with great calmness and efficiency; to Raynet and the Trail Bikers and to the 120 competitors who came from far and wide to take part. Easter Eggs so kindly donated by Richard Read were much appreciated by all. Especial thanks to my daughter, Annabel who helped mark the route on Thursday and Friday and even more importantly kept me sane during the day in helping to deal with any problems that arose and to Nick and the rest of my family who are so generous with their time, support and help. Annabel and I worked out today that we have walked nearly 30 miles in the last few days marking and demarking the bits of the route that the trail riders aren't allowed to cover.
The 80k and 64k class results were as follows:-
80k
1st Rebecca Stapley and Copper Head Road
2nd Gill Campbell and Pstylistic
64k
1st Karen Jones and Treasured Moonbeam
2nd Elizabeth Sadler and Rudi
Elizabeth I have your prize and rosette if you want to send me your details.
Congratulations to these horses and riders and to all who took part whether ultimately successful or not.
​
Lynn and I very much look forward to seeing you all again next year – any comments on the route would be much appreciated – lizashmead@btinternet.com.
Anyway many thanks to all
Liz Ashmead
​
Quantocks Ride
23rd July 2016
Quantocks Ride Report by Shanti Roos
23rd July 2016
I didn't want to organise the Quantocks Ride...
In November last year, Sally Mellor (endurance rider based in Shropshire who grew up on the Quantock Hills), messaged me that her brother Rob, had a venue field and how would I feel about organising a ride. My main aim for 2016 was to qualify my mare for the 2017 European championships so I wasn't overly keen to do it this year. When my name was suggested to fill in one of the holes on the national endurance map, I agreed...
Early Days
The proposed venue field proved to be a fantastic cantering field with amazing views but difficult access, so instead of the venue it became the best part of the route. Luckily I found my neighbour, farmer Richard, willing to let us use his field; close to the main road, good access, perfect hard flat ground and you could see the riders climbing the first big hill from the start.
In March rangers Andy and Owen came over for a cup of tea to discuss the route. They were very encouraging and helpful - but it did result in a big to do list. Show EGB liability insurance, my risk assesment, there was going to be big scale logging so possible late route changes, only 100 riders and no trail bikers allowed to mark the course...
It was easy to come up with a 25km pleasure ride route (incl 15 km shortcut). It was going through my yard and fields, and as I train my 3 horses on the hills most days I know pretty much every treetrunk and low hanging bush. I chose a route with as much cantering as possible, which isn't much as our ground is mostly stony tracks, and chose great views and variety of open moorland and forest valleys. Rob let me use lots of his fields and mowed a "racetrack" through his neighbours hay meadow for me.
I spent two days marking the course, first day with my 5 year old son in the car and the day before the ride I walked from 6am until 4pm non stop up and down the hills - I am now at my lowest weight in I dont know how many years :) .
Entries
The best thing that happened to me as ride organizer was Sarah Davenport offering to be my ride secretary! Sarah did the website, the entries, the payments, printing, you name it. The night of the ride she spent uploading the pictures.
In April I set up a Facebook event for the Quantocks Pleasure Ride and we quickly had 600 people interested! There was a lot of pressure to open for entries, but I was very busy with my horses and only wanted to open when we knew it would all technically work - our group had not done entries with paypal before, normally PRs are all postal. When we did open, it filled up in hours. I spent a lot of time trying to increase the number of young riders (I seem to be one of the youngest in our group and I will be 40 next year!!) ; approached friends with riding kids, local pony clubs, local riding school - but in the end I think we only had 6 (out of 97 entries) under the age of 18 ☹.
Ride day
I was surprisingly calm the morning of the ride, we had a nice relaxed start time of 10am and I had such a good team of helpers. I had prepared in such detail that my only big big worry was that riders would get lost because walkers or cyclists on the hills would have taken markers down. I also had not marked the last section of the ride as thoroughly because I had run out of markers! The marking proved fine; I got lots of positive feedback. Apparently the only marker vandals were the wild ponies nibbling some of my electric fence posts with orange daygloo tape ....
Super team
Number one volunteer was of course Sarah Davenport who had all the papers ready, signed everyone in and gave them their rosettes afterwards. My three builders Janis, Gunar and Martins were top, they put up the gazebo, painted the office tables, collected tables and chairs from a local village, showed everyone where to park, manned a road crossing and acted as photographers!
My neigbour Katherine stood at the first lane crossing and was surprised how tired some of the horses were having done only just the first climb.... Another neighbour Jo sat at the top of her field, making sure no sheep, cattle or horses would come down from the National Trust land. Venetia and Nesta manned Crowcombe Park Gate, the only road over the Quantock Hills. David was at Friarn, where I had spent ages getting access to a field for the short route riders to have a canter, only to find that the route had a way too steep stretch, so I had to divert them back on the road. My partner Malcolm drove to the Friarn field the morning of the ride to saw down some branches I couldn't handle with my saccateurs the day before.
Do and Anna enjoyed passing sloshes by the stream crossing, some riders had never cooled their horses with cold water from detergent bottles before; welcome to endurance! Phil had the most important steward job of directing riders where the short and long routes split and to call the office if anyone changed their minds. We had only one rider upgrading to the longer route but quite a few downgraded.... Amanda supervised a gate that was difficult to get and tricky to open.
My guys Gunar and Martins manned a lane and bridge crossing, writing down the times each horse passed and taking pictures at the same time! Alana had a great station at the end of the best canter over Robs fields. Jenny did the gate leaving Lydeard Hill and looked after her 3 children at the same time.
My massage therapist Sarah opened the gate back to Triscombe Stone. My partner Malcolm and stepdaughter Catriona stepped in last minute to man the last gate but as I did not give them a check list, we thought we had lost 2 riders which Sally went out to search on her quadbike untill we found them at the finish. Having Sally on the quadbike proved very valuable as she could open a forest barrier last minute and demark a section as soon as the riders had passed. At the venue, Mark Light oversaw Health and Safety. Janthea stepped in as Time Keeper to cover for Liz who was not well. Venue field owner Richard helped to sort out a trailer partition .
Feedback and changes
I was so so happy when the first horses arrived back and to hear they loved the route, the views and the marking. Big big big relief . Quite a few riders had struggled at the stream crossing just after the start, something to look into for the future as it has a slight bank to go down into it. One thing I would change "at the office" was the tracking of the riders. It was stressful to keep calling the stewards to see where the first and last riders were to make sure the stewards were in position in time and able to stand down when finished.
We used my phone but this was also the emergency number and I often had to deal with other things. Sarah was busy checking riders in and out and selling merchandise as well. So we would really need another person in charge of keeping in touch with the stewards and tracking the riders. Because I was so busy I had not realised two of the stewards had been waiting for 30 minutes while all riders had already passed them! I wonder how this works when you organise a competitive ride and have radio people. The only stewards we could not reach were Do and Anna at the stream crossing, no reception there.
Photos and money
We normally have professional photographers at our endurance rides and we have to pay £5 to £7 for a facebook quality image. I wanted to try something different: amateur photographers taking pictures which we would sell ourselves for £3 and make money for our endurance group. It proved successful, my builder Janis and friend Jon took amazing pictures. I am very curious to see if we have been able to make a profit for the Wessex club once I have made all the payments and we have sold some pictures. The First Aid guy, who luckily did not have to do anything all day, was very expensive, I wonder if there are other ways to do this - not risking anything of course! My vet White Lodge kindly sponsored the event and paid for the rosettes.
Demarking
All volunteers took markers and signs down after they finished, Sally demarked with her quadbike on the way home, some volunteers will demark on horseback today and tomorrow and I did all the car sections last night - lovely way to calm down after a long day. I do wonder if marking with spray paint would be easier.
Whats next
Many people have already asked if we will organise another ride next year and have competitive and longer routes - the answer is yes! But only if super secretary Sarah will help me as I couldnt do it without her. I would also need more of volunteers for a longer distance ride and Ive learned that some people might not be able to make it last minute. Perhaps riders would have to open a few more gates themselves (keen on feedback from riders here). I definitely would not be able to mark everything on foot again so I would need to have a quadbike and find some local riders who know some of the tracks to (any volunteers?). Timing wise, if it will be a competitive ride, the date needs to be proposed to EGB in October but I first want to check the FEI (internatonal rides) for my own competitions nex year... In a way it would be better to hold it earlier in the year as we dont have much mud on the hills. And of course the rangers and landowners will need to agree to another event, perhaps allowing us a few more riders .....
Joy
Sarah and I both very much enjoyed organising the Quantocks Pleasure Ride. Although it was time consuming and sometimes stressful, seeing all those happy riders coming back into the venue gave me so much joy - it was well worth it. I have been doing endurance rides for 3 years now and I am very happy I have been able to give back. No volunteers = no endurance rides! We had lots of non EGB member riders and some of them might now do the next Wessex endurance ride Phoenix in 2 weeks time! Spread the endurance love xxxx
​
CERNE GIANT RIDE – the good and the ugly
With a healthy entry of 120 riders the ride closed early. Paul Simmons of Zayin Arabian Stud stepped forward with trophies to third place together with a £20 cash prize for the Performance Formula (P/F) winner of Class 1 80km GER. Results were (pictured above):
Alison House with Aberllwyd Briar Rose

Saffron Bishop with her parents Dubai Valentino

Local rider Liz Ashmead and Warrens Hill Zhaheen - on his first ever 80km GER!
Cerne Giant ride itself funds prizes to third place for 52km classes, the longest uninterrupted riding challenge. P/F, applied using Open and Novice parameters. allows direct comparison of their relative performance. Awarded as follows:
A £25 EGB voucher to Jenny Pierson and Zayin Encantado (bred by Paul Simmons)

£15 EGB voucher to Nicki Smith and Alouhn Shecu

£5 EGB voucher to Paul Simmons and Sakeena Sky Zayin
Returning to the venue there were lots of happy riders because of the improved routes and minimal gate opening. The day stayed dry, but all day a chilly wind plagued the horses, keeping pulses high. Ride Organiser thought she'd finally cracked it - designed a lovely route with 4 off-road crewing locations for safety.
Then the ugly –
an out of control horse forced another onto flints, resulting in a punctured sole and the need to be rescued by trailer – we wish the horse a speedy and complete recovery and look forward to seeing horse and rider at future rides

truly appalling behaviour by crews – ignoring and verbally abusing both stewards and other crew and putting horses and riders at risk by selfish and thoughtless behaviour. Given that Crew were requested to act courteously, and provided with loads more information than normal this is enough to put off ever organising a ride again…………………………….
Hardy's Ride
16th April 2016
82K Winners Nicky Sherry and Silver Zourra
Over 90 riders enjoyed a good day at Hardy's Ride last Saturday. The weather was kind with a mixture of sunshine and cloud although cold. The new venue proved to be a great success although the farmer had to tow some out at the end. Unfortunately we had a downpour the day before thoroughly soaking the long suffering trail riders and Annabel and I who were marking bits of the course on foot. We are very grateful to Tom Foot for letting us use the field and for being so helpful both before and on the day.
Thank you so much to all the officials, vets and volunteers without whom the event could not function. Amendments to the route appeared to be well received and we have further improvements for next year. It is a lot of work organising a ride but smiles and nice comments from competitors make it all worthwhile. All credit too to the Pony Club competitors who seemed so professional and were so polite remembering to thank all at the end. It was lovely to see and I think they have now qualified for the Pony Club Championship which is great news.
Congratulations to all those who completed- and commiserations to those who didn't quite make it through the vetting– thankfully not many. The High Sheriff of Dorset, Sir Philip Williams very kindly came to present the prizes to the winners. He also owns the Bridehead estate which the ride goes through so we are very grateful to him on both counts.
The prizes were very kindly donated by Dorset Equine Vets and Performance Equestrian – thank you very much to both.
The results of the top 4 classes were as follows:
82K
Ist Nicky Sherry on Silver Zourra
2nd Alison House on Aberllwyd Briar Rose
64k
1st Judy Holloway on Aa Talika
2nd Katherine Willings on Sadhira
3rd Sally Mcilwaine on Mahbubti
4th Mary Stubbs on Indygo
44k GER – rosettes will be sent shortly
1st Annie Joppe on Dilmun
2nd Sue Gregg on Simply Dennis
3rd Sarah Davenport on Blakeswater Wilfred
44K Novice GER- rosettes will be sent shortly
1st Rebecca Stapley on Purple Ransom
2nd Susannah French on Cf Matilda
Hope to see you all and more next year - for those of you who didn't come because you thought there would be lots of gates, we managed to keep a lot open and bypassed quite a few. We can open the ride to more people next year and I think all agreed that the scenery is stunning!
Thank you
Liz Ashmead
Lynn Harvey